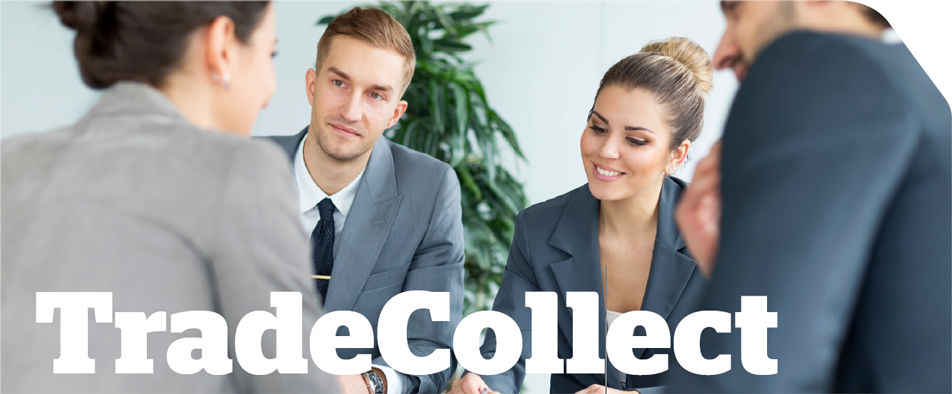 Enhance your credit management, help reduce the cost of professional debt collection and minimise bad debts
Available exclusively for QBE Trade Credit Policyholders#
Why TradeCollect?*
Enjoy preferential pricing from Credit Solutions International Ltd (CSIL) for all your debts
100% reimbursement (up to $10,000) of your CSIL debt collection fees on each Insured Debt. Debts must be placed no later than 30 days after your Policy's maximum extension period (MEP)*
If you prefer to use your own professional collection agent or solicitor, reimbursement is still available (up to $8,000)*
For debts lodged after 30 days past your Policy's MEP, a reduced reimbursement will apply (up to $4,000 for legal fees only)*
In respect of your customers domiciled outside of New Zealand or Australia you benefit from access to reimbursement (up to $8,000) for your internationalprofessional collections and legal recovery fees
How TradeCollect works
Request the TradeCollect endorsement to be added to your eligible QBE Trade Credit Policy
Contact and register with CSIL
Then you can promptly lodge your overdue debts via CSIL and monitor progress
To obtain reimbursement simply present QBE with paid professional collections or solicitors invoices and a completed reimbursement form
QBE Trade Credit will reimburse you for all eligible fees
Want to know more?
Contact your insurance broker or QBE Trade Credit to see if TradeCollect is available to you
#TradeCollect may be added to Comprehensive (AP) & some Selective (AP) policies
*Available in respect of your customers in New Zealand and Australia that have Insured Debts under the Policy
Note: Conditions apply as set out in the Policy wording and the TradeCollect policy endorsement. All currency amounts on this flyer are in AUD$ or the equivalent amount in the Policy currency.
Credit Solutions International Ltd
is a leading provider of commercial debt recovery services
NZCO 3640151
QBE Trade Credit
Part of QBE Insurance (Australia) Limited
ABN 78 003 191 035 - Incorporated in Australia